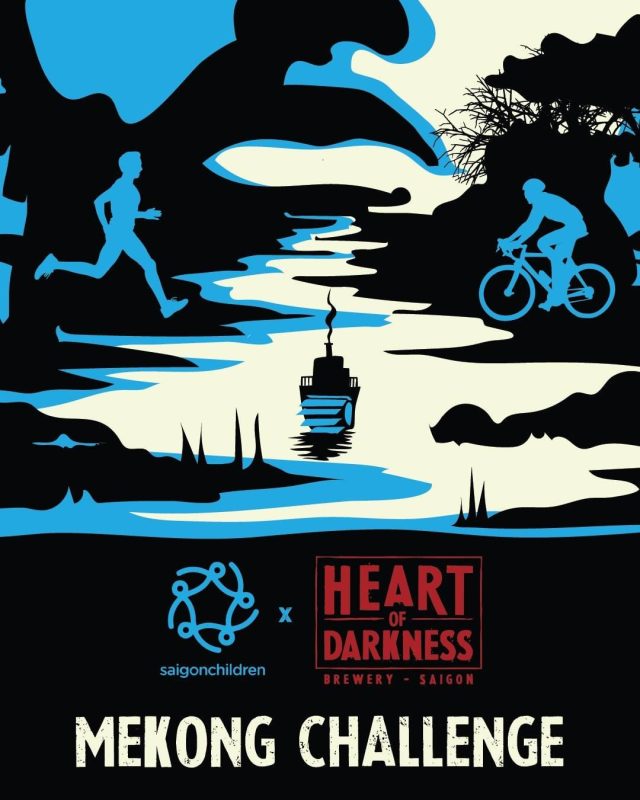 From 15th November to 15th January, Heart of Darkness invites its friends and fans to join in and ride, run or walk the length of the 226km Mekong river in Vietnam to raise money for SaigonChildren. The funds raised will go a long way to help each disadvantaged child in Vietnam – with US$20 (approx. S$27) helping a child staying high school for a month, US$60 (approx. S$80) helping a family with COVID-19 emergency support for one month and US$300 helping a child get all the tools needed for online learning. Here's how to chip in to the cause:
Sign up for the challenge – The entry fee of US$25 (approx. S$33) entitles you to a jersey, and sponsors 2 weeks for education for a child! You'll also get to join the community of people doing this fundraiser by joining a Strava group, where you can keep track of your progress and join local group rides organised by Heart of Darkness Singapore. 
Raise funds and earn rewards – The more funds you raise for this challenge, the more perks you unlock at Heart of Darkness! For example, raising US$200 (approx. S$270) gets you an exclusive party with free flow beer at the brewery, raising US$800 (approx. S$1,080) gets you a special VIP discount card for 10% off all Heart of Darkness bars, for life! You can learn more about the participation rewards here. 
Sponsorship Opportunities – There are many opportunities for local businesses to participate in this fundraiser. Your company can become a co-sponsor or supporter of the event by sponsoring cycling or running jerseys, or simply donating to the cause.
You may visit the website to find out more information about the fundraiser or to make a donation, and feel free to let us know if you have any questions! Images for Heart of Darkness are available for download here.