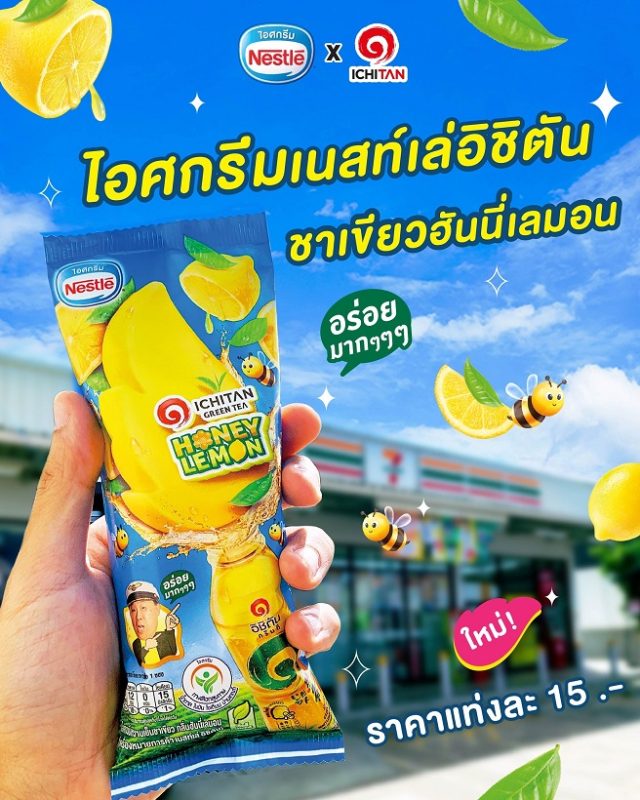 The Thai RTD tea producer Ichitan and Nestle have collaborated to turn the popular Ichitan Green Tea Honey Lemon into an ice cream. Tan Passakornnatee, President & CEO of Ichitan Group Public Company Limited revealed the product was inspired by a trend in TikTok where a group of teenagers who used Ichitan beverages to make ice cream.
The new Ichitan Green Tea Honey Lemon ice cream targets the summer season and is available at 7-Eleven.
Apart from ice cream, beverage companies can consider extending their brands in other adjacent categories including cake. In Japan, Shikishima Bread will launch C.C. Lemon-like Steamed Cake and Bikkle-like Pancake on 1 Jun 2022. Bikkle is a Japanese yogurt-based drink produced by Suntory, while C.C. Lemon is a Japanese soft drink created by Suntory.