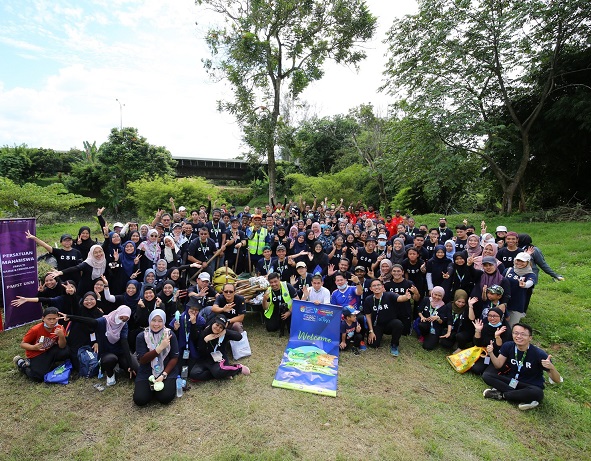 Etika in collaboration with UKM to strengthen sustainability commitment to a cleaner river

for World Environmental Day
KUALA LUMPUR, 28 JUNE 2022 – Rivers play a significant role in the environment as they create life wherever it flows, be it for flora and fauna, or to living beings. Unfortunately, humankind has failed to recognise the value it gives to all living beings, which resulted in a significant level of pollution to our rivers today. Etika Sdn Bhd ("Etika"), one of the leading halal beverage manufacturers in Malaysia, is determined to tackle this issue by introducing "It's Time for Our River" campaign, further strengthening its commitments toward sustainability in conjunction with World Environment Day 2022.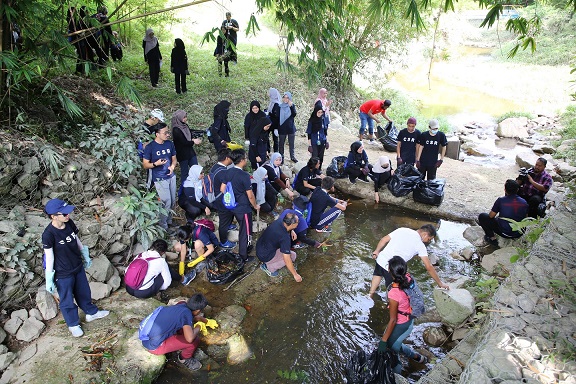 "It's Time for Our River" is a collaboration with one of the renowned universities in Malaysia, Universiti Kebangsaan Malaysia (UKM), focusing on promoting river water quality treatment through an engaging exhibition with a biological approach, while educating community members on the importance of sustaining our water resources.  Etika is working closely together with UKM's Faculty of Science and Technology (FST) by doing their first river clean-up programme that was held recently at Sungai Langat Recreation Park, Bangi.
"Over the years we witnessed a degradation in water quality due to heavy pollution caused by irresponsible individuals and this has caused growing concerns to our environment, especially how we are treating our rivers. Each of us has some level of accountability for its current state. However, not everyone is aware of where or how to begin when it comes to caring for the environment. Because of this, the faculty members of FST have been very involved to share with us their knowledge and expertise on how we can accomplish this," said Santharuban Thurai Sundaram, Chief Executive Officer of Etika Group of Companies (Malaysia, Singapore and Brunei).
"With more than 300 participants attending to help clean up the river, we are truly pleased to see the turnout as this proves there are individuals who still care for the environment. In light of this, we are confident that we can continue efforts as such to have our rivers being cared for, and future generations can enjoy the fruits of our labour," added Santharuban.
The campaign participants also prepared a few exhibitions to educate the community on how to preserve and assess the river's health through various activities to promote some of the services that can be done for biodiversity conservation and nature-based solutions – such as water sampling demo and water quality analysis by Water Analysis and Research Centre (ALIR), AQUASense drone demonstration and more. The programme became a colourful spectacle as participants painted the staircase with motivational slogans to serve as a gentle reminder for others to maintain the river clean for future visitors to the river area.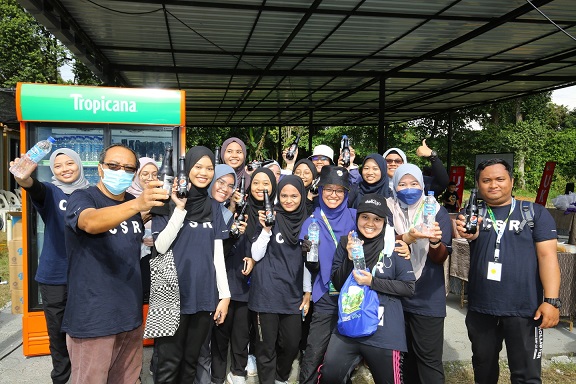 "It's Time for Our River" is also a part of Etika's efforts in contributing to preserve and prolong the planet's resources that will drive a positive impact and better management of resources. With the roadmap that Etika has mapped out for a sustainable and resilient future, they are determined to meet their own Sustainability Goals through other projects initiative such as Solar panel installation, purchase of Green Energy from the grid, repurposing plant waste to fertiliser in reducing landfill and other endeavours that will reduce carbon emission and conserve water.
"Etika has always been in the business of ensuring that our sustainability practices and initiatives align with our mission to become a greener corporation for our consumers, communities and environment. Efforts such as this will not only lead the organisation to become sustainable but will also respond to pressing environmental and societal challenges which being one of the leading brands in the FMCG industry, we want to drive impact on a larger scale," Santharuban asserted.
As the river is a gift of life, Etika is making sure that it is being upkeeped to the best of its ability by taking the initiative to care for the environment – carrying the dream of a green future filled with crystal clear rivers and oceans surrounded by lush forests that is full of life for future generations to enjoy.