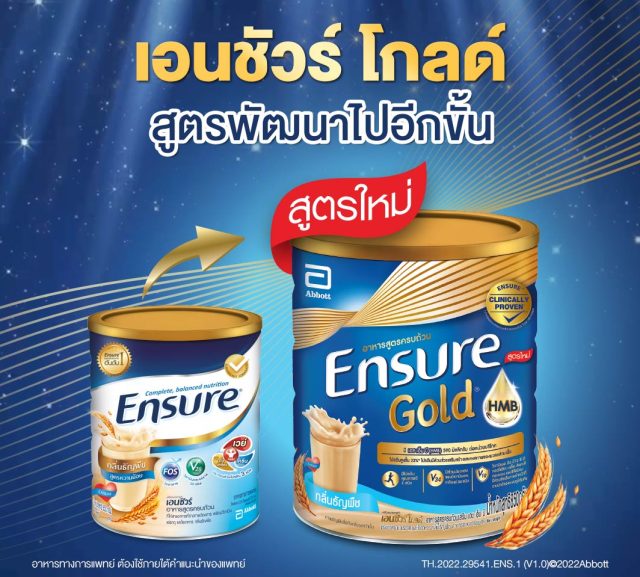 In Thailand, Abbott has launched its new Ensure Gold with HMB targeting the country's growing aging population. The proportion of Thailand's population aged 60 and above is set to reach 20% in 2020, rising to 28% by 2033. However, around one-third of Thailand's older adults aged 60 and above are at risk of sarcopenia or advanced muscle loss and function, according to research.
The new Ensure Gold is scientifcally formulated with HMB, 23% higher in triple protein blend, 34 vitamins and minerals. HMB helps to slow protein breakdown and promotes the production of new muscle tissue.
Ensure Gold with HMB comes in five flavours: Vanilla, Wheat, Coffee, Strawberry and Chocolate.
In Vietnam, TH Group has recently introduced a new UHT milk for seniors. TH true MILK GOLD (180ml) is low in lactose, has added fibre, low in fat and with no added sugar. The milk contains sterol esters for heart health, GABA to promote sleep, calcium, D3, K2 and collagen bone health and inulin for digestive health as well as beta glucan.