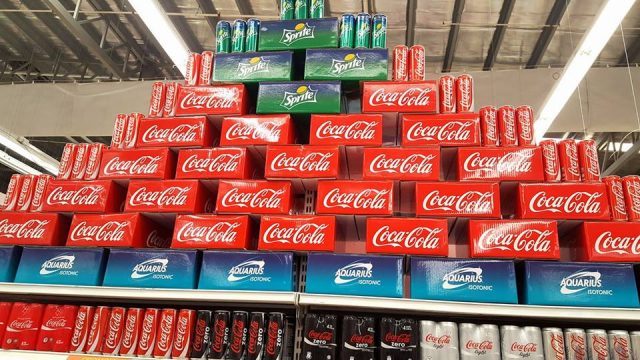 How to attract shoppers to your product in a hypermarket? One interesting approach as implemented at Aeon Big Bandar Tun Hussein Onn in Kajang, Malaysia is to stack them high on the top of the shelf to form different shapes, usually a pyramid. Below is an example of Mamee Monster snack by Mamee Double-Decker.
From far away, shoppers will notice the product and know where to find them.
Here is another example of Coca-Cola.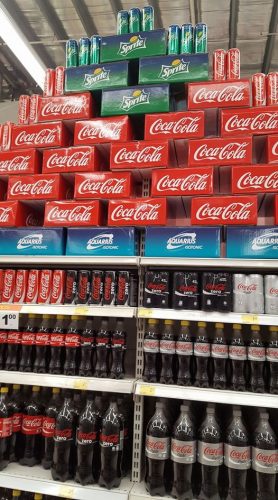 The stacking 'em high approach is usually adopted during Chinese New Year and is usually on the ground level and not on the top shelf. Perhaps this is a new approach by Aeon Big to help brands to become more visible to consumers after the festivity.