AJE Thai, the maker of Big Cola, has been quite active in innovation. Among the recent launches are Bio, new flavours and Sporade sports drink.
AJE Bio is a white grape juice with aloe vera pieces. This 350ml, THB 10 beauty drink also contains L-glutathione for whitening.
The new carbonated soft drink flavours for summer are Cola Lime and Apple Mint.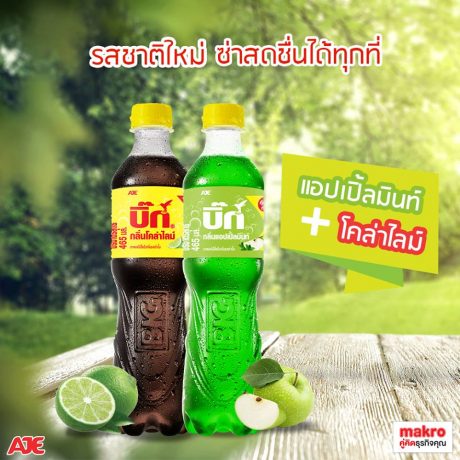 Bubble Gum and Blue Hawaii (below), only available at Makro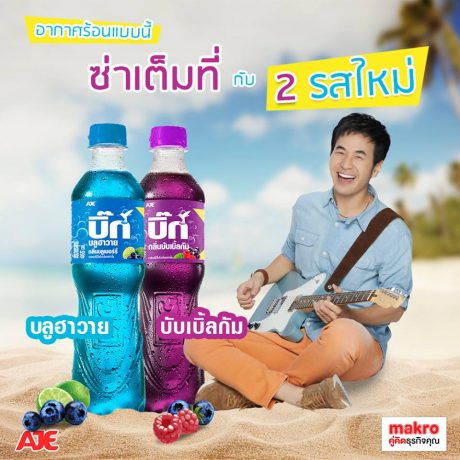 Berry Blast and Summer Berry (below)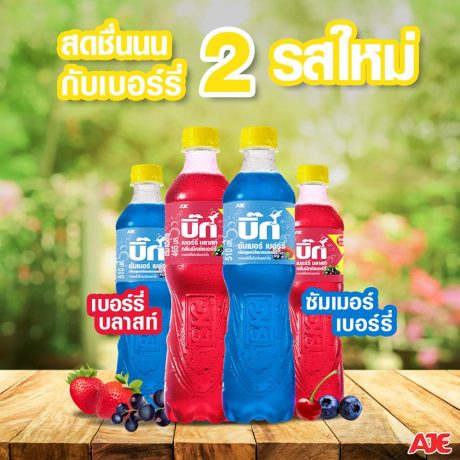 Grape Apple and Lavender Lemonade (below)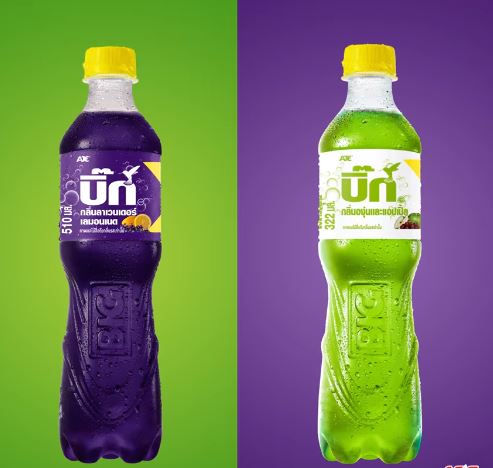 Sporade