Patrons of Kopi Janji Jiwa, a local coffee shop chain with over 700 outlets in Indonesia, now have the chance to purchase Kopi Janji Jiwa very own Salted Egg Yolk Potato Chips. Kopi Janji Jiwa has a presence in over 50 major cities in the country.
According to Kopi Janji Jiwa, its most popular beverage is Iced Milk Coffee (Es Kopi Susu), followed by Iced Chocolate Milk (Es Susu Soklat) holding the second position. Apart from Early Grey Tea series, the coffee chain also serves Hojicha and Teh Cincau Pandan (Grass Jelly Pandan Tea).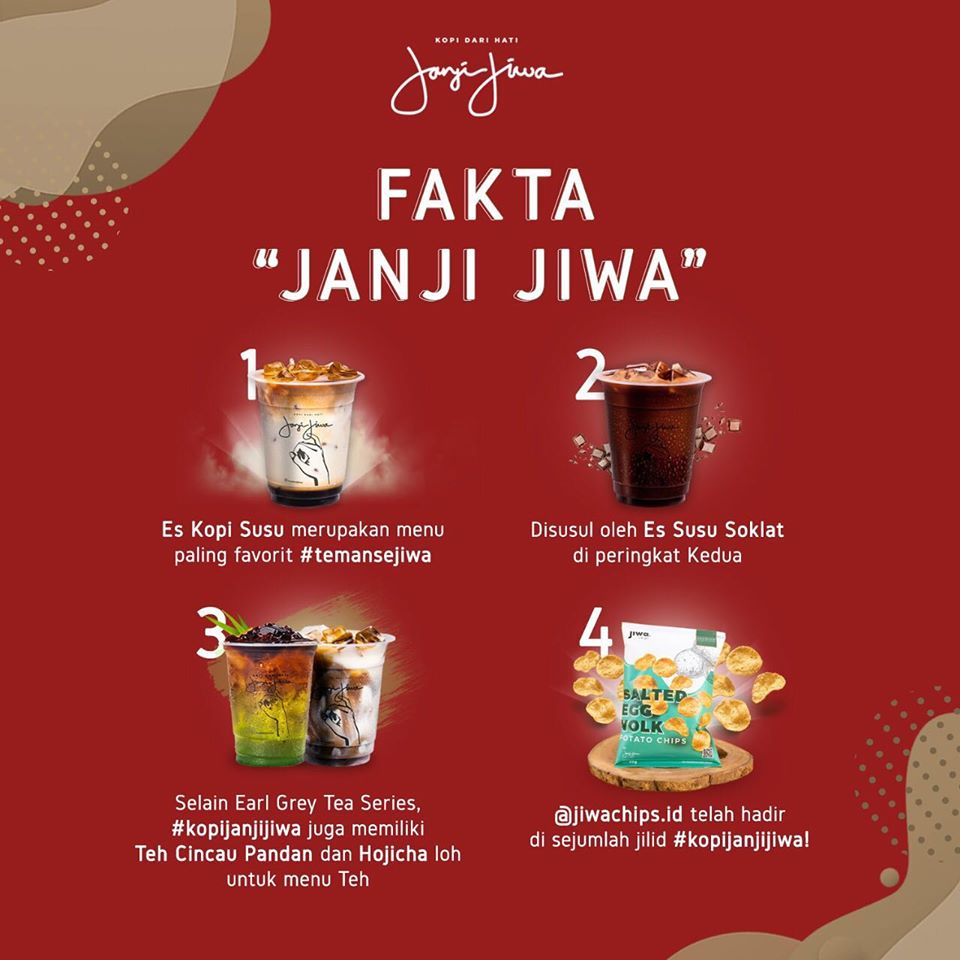 Kopi Janji Jiwa managed to open over 700 outlets within a space of 1.5 years since opening in the middle of 2018. The rapid expansion is made possible through franchise with around 90% of the stores operated by franchisees.
The coffee chain plans to expand abroad in 2020 with Southeast Asia earmarked as its stop, said CEO and Founder Kopi Janji Jiwa Billy Kurniawan. Kopi Janji Jiwa, known for its coffee sweetened with palm sugar (gula aren), will localise the menu for its proposed overseas outlets.
Kopi Janji Jiwa has just added two new beverages – Iced Honey Yuzu and Iced Yuzu Yoghurt to enrich its non-coffee menu.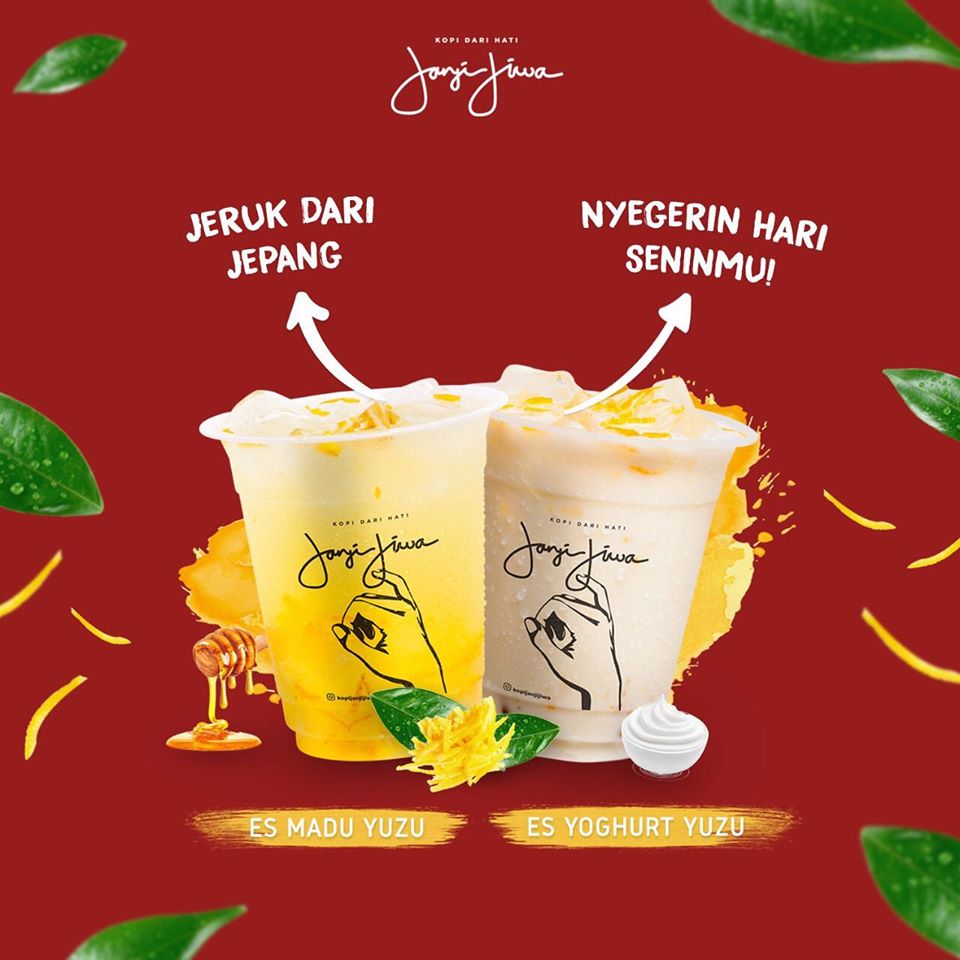 Kopi Janji Jiwa also has Jiwa Toast, a toast bread, for coffee drinkers to order together with their cup of coffee.